Confirmation!!  We have returning alewives this spring!  Thanks to the curiosity of Madison and Breannah while on an evening bike ride past the culvert, they walked in to discover two alewives.  The next morning they reported to Mrs. England, "We are pretty sure they are alewives" and "They are big!" who promptly hugged both of them!
This was on Tuesday, June 12th, our school-wide Celebration of Learning open house for our entire St. George Community.  How fitting!  At lunchtime, any and all were invited to see if the fish were still there in the culvert.  It turned out, they were in our pools, swimming and continuing up the stream until they reached the foot of our slide.  Conservation Commission member Jonathan Coggershall was contacted and as he too looked on, he prompted the idea of netting them since we were mid-tide cycle, and a big tide wasn't coming in until evening.
Students, some lucky 8th grade students donning hip boots and nets, watched and waited with the rest as we all enjoyed the side by side passes of the fish.  It was truly magic to see them swimming in our stream.  We watched as they made many passes near the small inlet to the final channel where the marsh waters spill into the stream.  Finally, one fish made the entry and then we were able to net it in the narrow constriction of waters.  Mila had the honor of putting that fish into the marsh.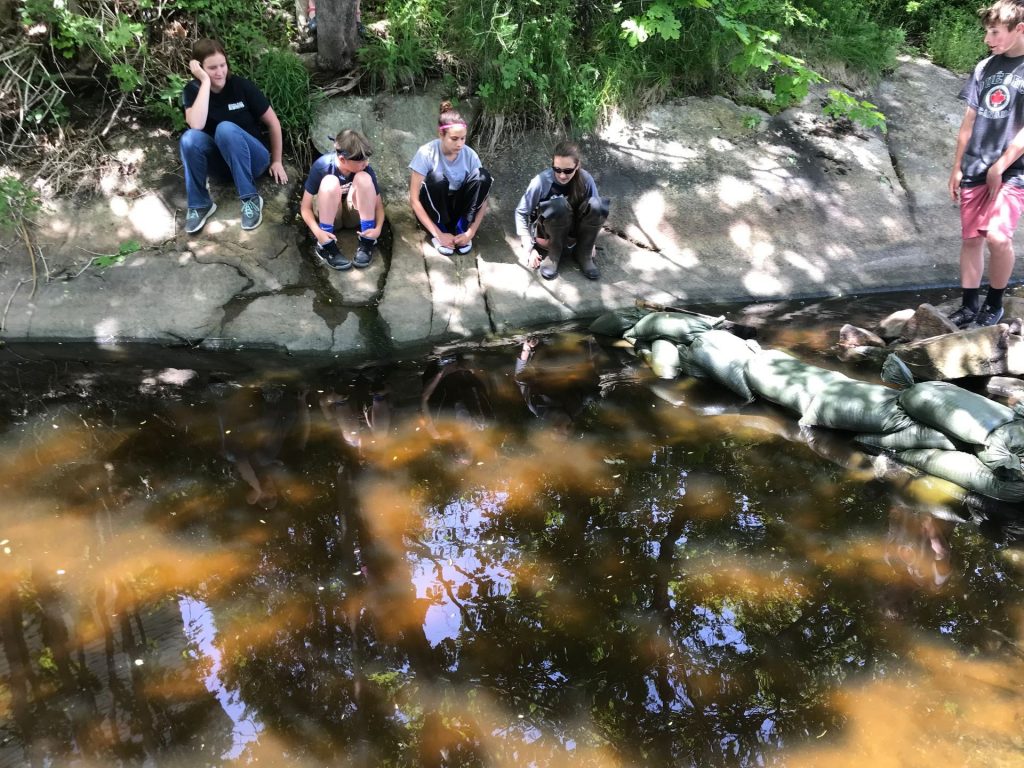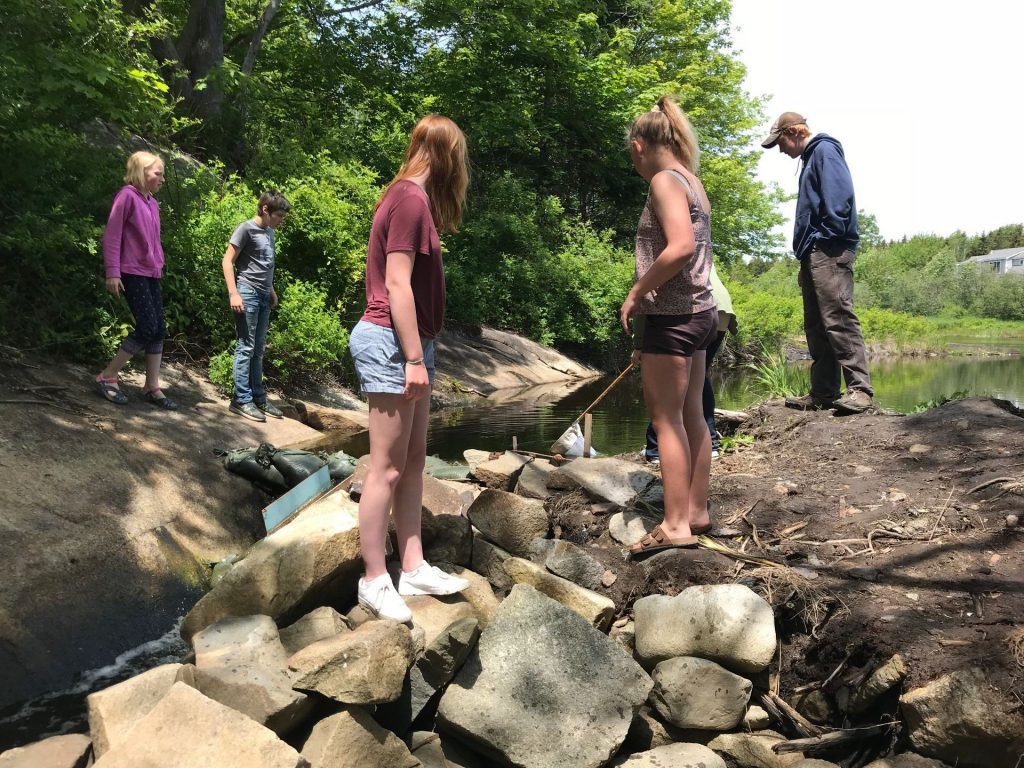 After school was over for the day, four students were able to stay after and patiently wait for another opportunity to net.  Again, Mila was charmed and had the second fish in her net before she even realized it was there.  The sun was no longer playing on the water so directly, but keen eyes and tell-tale ripples all but erased the water between us and the fish.  Our job for this day was absolutely complete!